Parts Center
Get Your Genuine Chevrolet Parts Here in Fairborn, OH
Jeff Schmitt Chevy North keeps genuine Chevrolet parts in our parts department. We're here to serve you when you need a Fairborn-based car dealership to have what's best for your car in mind.
Our inventory of parts and accessories is extensive, and we will order any part or accessory that we don't have immediately available. We're ready to prove ourselves with our ability to quickly get you quality brake pads, oil filters, wheels, or any other parts.
Visit our courtesy Chevrolet parts department at our Fairborn car dealership and see why our customers keep coming back to us when they need vehicle parts and service.
Why You Need OEM Parts and Where You Can Find Them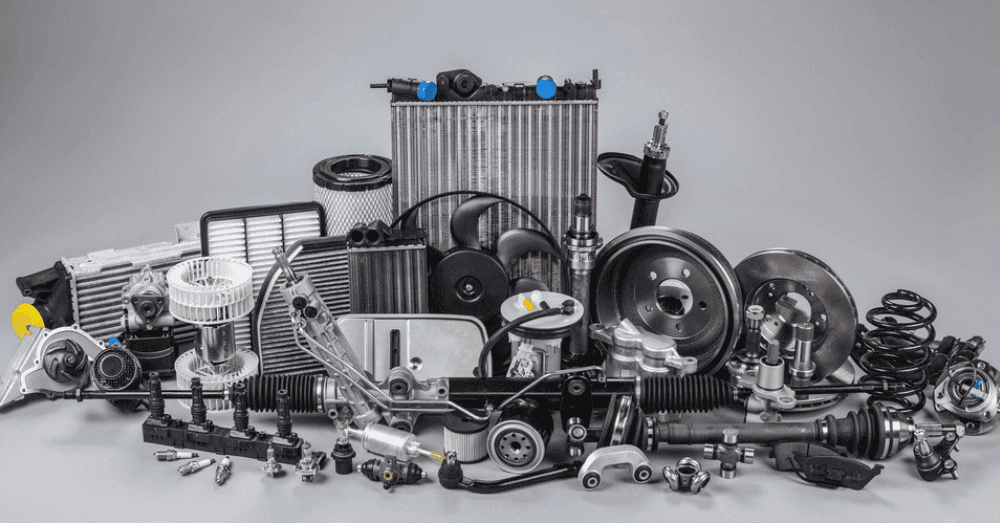 Many people in Springfield and Fairborn, when they learn that their vehicle needs a part replaced, start by looking up: Where can I find Chevrolet parts near me?
While that can help you, it's better to be more specific in your search. Try these: Where are Chevy dealers near me? Which car dealerships have Chevrolet parts? Where is a dealership with a courtesy Chevrolet parts department?
There's an important reason you'll see Jeff Schmitt Chevy North when looking these things up online - we have the best quality parts at the most amazing deals! Our Fairborn car dealerships can have contracts and arrangements to get original equipment manufacturer (OEM) parts.
Many other places may choose to keep aftermarket parts in their inventory, parts made to fit close enough in multiple types of cars. They're cheaper for the service center and more expensive for you in the long run.
Your vehicle takes you everywhere, and it needs each of its parts to fit precisely together in order to do so. A part fitting too loosely or even too tightly can cause excessive friction and wear out faster. OEM parts are made by the same manufacturer as the vehicle, created to be exactly the same as the part they replace.
So when you're looking for the best Enon, Fairborn, or Springfield Chevrolet parts department, come see us at Jeff Schmitt Chevy North to find it. If you accept less than genuine OEM parts, your wallet may hurt for it down the road.
Jeff Schmitt's Courtesy Chevrolet Parts Department Only Uses OEM Parts
At Jeff Schmitt Chevy North, we're your one-stop shop for auto parts. Whether you need brake pads, oil filters, or anything else, we'll help you find the right part for your vehicle. Once you've visited us once, you'll never have to wonder, "where can I find Chevy dealers selling Chevrolet parts near me?" again.
Visit today and see why our customers come back time and time again!
Or try something even easier, and contact us online. Fill out one of the online forms below and a service professional will get back to you soon. Our expert technicians can answer any questions you have before ordering parts and inform you about our current part specials.
Parts Info
Mon - Fri

8:00 AM - 5:00 PM




Sat - Sun

Closed
Get Directions To Our Dealership