Chevrolet Malibu Fairborn OH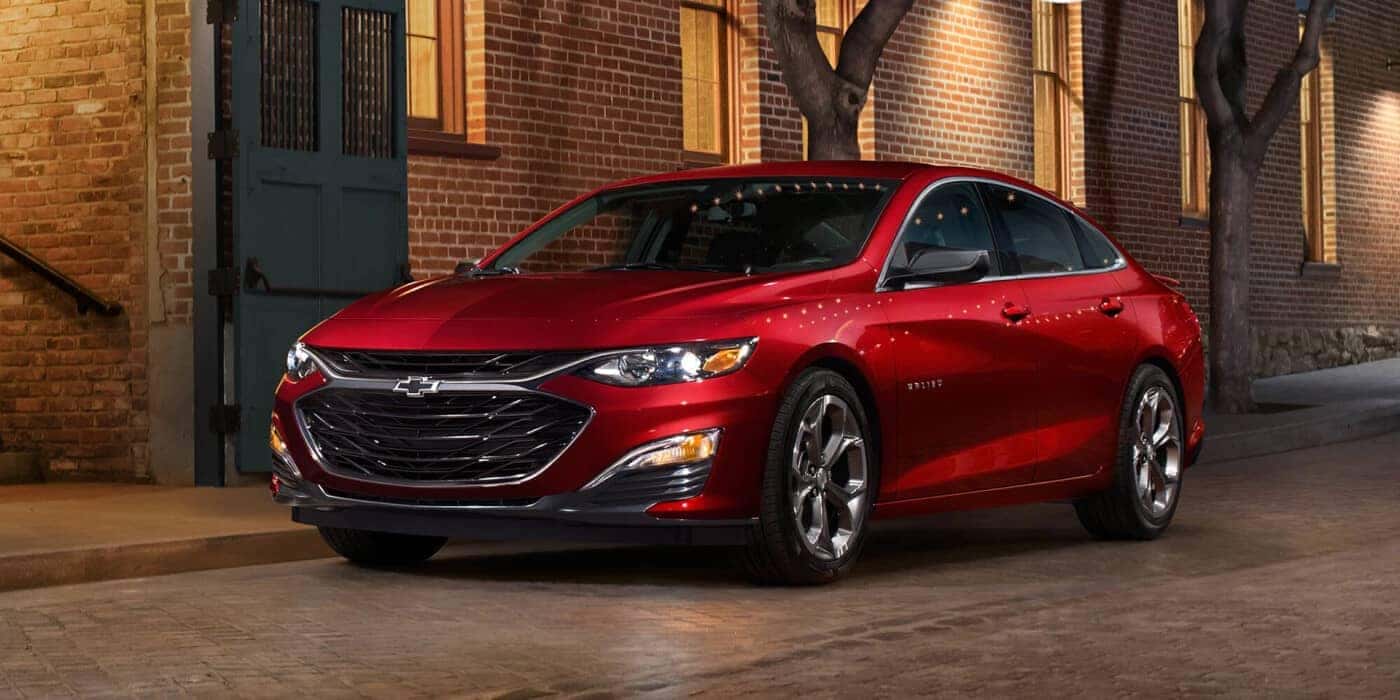 Jeff Schmitt Chevrolet North
The All-New Chevrolet Malibu – Get Ready For Luxury
The all-new Chevrolet Malibu has it all; and it's all waiting for you right here with Fairborn, OH's BEST buy, Jeff Schmitt Chevrolet North.
It is important to purchase a car that works for your daily life and appeals to your personal style. Nowadays, there is an endless amount of sedans to choose from which creates a challenge when deciding what sedan is right for you. The Chevrolet Malibu could be the one that stands out from the crowd. Soak in the details and then call the experts at Jeff Schmitt Chevrolet North. We'll alleviate all your concerns and help determine which Malibu is a match made in heaven for you.
Safe & Sound
First and foremost, affordability is a key point when checking out the Malibu, but it is not lacking any of the perks that make a car both safe and fun to drive. When it comes to the safety of Malibu's passengers, there were no shortcuts taken in the design of the vehicle. There is an immense amount of airbags strategically located through the interior. The brakes are engineered to assist in immediate stop situations and blind spot monitors are also installed. Vision is also a concern when it comes to the safety of driving so there are daytime running lights, night vision, and auto-leveling headlights. With many other unnamed safety advances, there is no reason to not feel safe when traveling in your Chevy Malibu.
Affordable & Efficient
Continuing the trend of affordability with this beautifully designed Malibu, the gas efficiency is a breath of fresh air! You will not be emptying your wallet to fuel this car with 27mpg in the city and 37mpg on the highway. Now don't think you are cheating yourself with comfort and beauty just because this car's price isn't skyrocketed. The interior of this car is sure to please your eye with its alluring interior components and clean designs. Test out these statements for yourself and schedule an appointment to drive a Chevrolet Malibu. Our team is confident that this sedan will not disappoint and exceed your expectations.
Have It Your Way Today At Jeff Schmitt Chevrolet
There's no doubt that the new Chevrolet Malibu is the car you want. Now, all that's left is to find the right place to get behind the wheel. At Jeff Schmitt Chevrolet North, we are proud to be able to offer you the kind of personal, dedicated service that puts you first, every time. For us, it's all about putting you in charge of your entire experience. Contact us or stop in anytime to see the difference firsthand.
Why Buy from Jeff Schmitt Chevrolet?
We believe in taking care of our valued customers with honesty, integrity and an absolutely amazing selection of new and pre-owned vehicles. We'll work to earn your business the right way – not with flashy gimmicks, but by putting your needs first every time.
For years now, we've been the Miami Valley's leader in Chevrolet sales, service, and selection. That's because we're driven – not by money or profits, but by your absolute satisfaction. If you take the time to make Jeff Schmitt Chevrolet North your first visit, we'll give you all the reasons you need to make us your last visit as well. From the moment you arrive, we'll have your back, and not just because that puts us closer to your wallet, either. We want to show you that it really is possible to find a car dealer you can count on for all your automotive needs. We'll be there to guide you to the perfect vehicle and financing options; and we'll continue to be there to care for your vehicle, keeping you worry-free all the while. Come and see just what the Jeff Schmitt Advantage can do for you. We promise you won't regret it.